I recently had a comment on a Pinterest pin about how to organize file folder pieces. Specifically the commenter had a question about a student who was engaging in a negative behavior of picking up the ziplock bag the pieces were stored in and blowing into it like a balloon. The poster was concerned about the student's safety and was looking for alternatives for how to store the pieces to avoid this problem. So I gave her some suggestions and then I threw the question out to the fantastic community who frequent the Autism Classroom News Facebook page and got a plethora of ideas. Everything we brainstorm about on Facebook obviously doesn't end up in a blog post, so it is worth checking out the page. However, in this case, the commenter indicated she does not use Facebook and asked me to put the suggestions in a blog post….and here we are.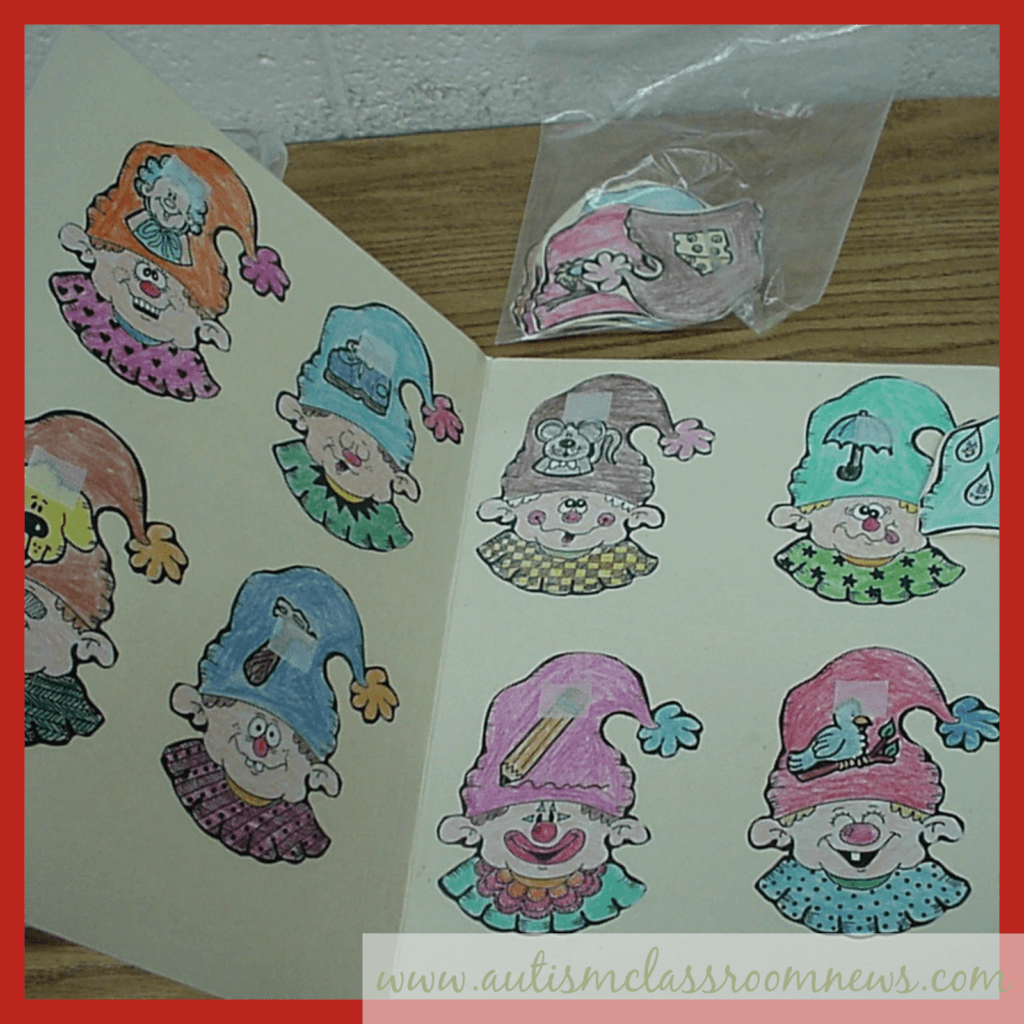 This is the system the original commenter was using–
a separate ziplock bag not attached to the folder. Some
commenters noted they Velcro or staple the bag to
the folder.
Let me start by saying that given that the student in question was engaging in negative behavior, figuring out why the behavior is occurring through a functional behavior assessment would need to be part of the process for stopping this behavior. Without addressing the underlying function of the behavior, you are likely to get a different form of the behavior taking its place (e.g., so instead of blowing on the bag, it might throwing the pieces around). However, I also recognize that sometimes it is easiest to avoid or prevent the problem quickly so that the student neither gets attention or escapes from the situation because you have to stop the behavior when it occurs. Given that, it is sometimes useful to use an antecedent strategy to avoid or prevent the problem as the immediate response. With that disclaimer, here are the ideas that we developed.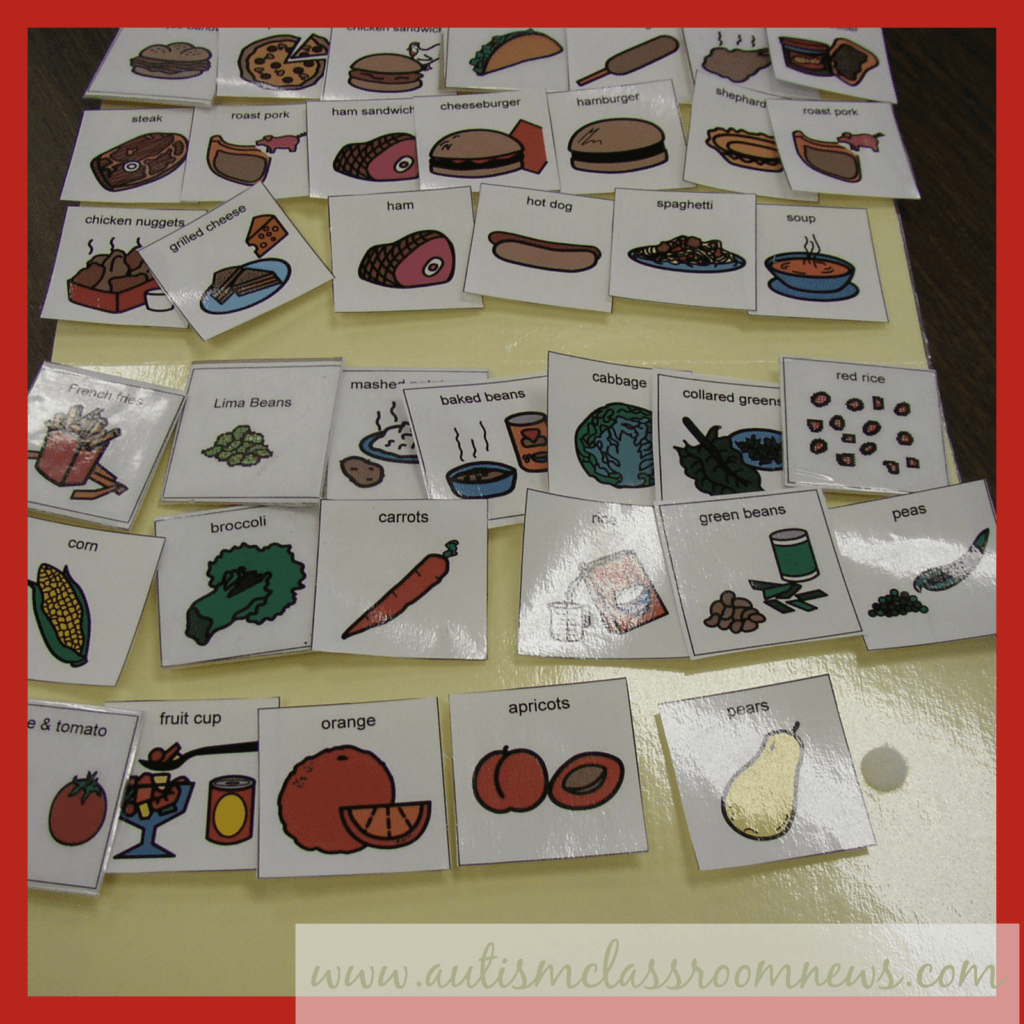 Several folks noted that they put the visuals directly
on the back of the file folder with Velcro
Some posters noted that they use library pockets on the back of the folder. This one isn't on the back but I wanted to show what library pockets are since many of us don't use them anymore. Library pockets can be glued on, or sometimes come in a self-stick variety, and are great for holding materials. The only difficulties I have had with them for storing visuals is that they are limited in their capacity, so it's hard to have them hold all the pieces, and they typically don't close. So if turned upside down, the pieces will fall out. However, if you are just looking for a quick storage solution, library pockets are a great tool. And I just discovered that you could buy them on Amazon!