As I mentioned in my last post, I'm taking a little vacation from blogging but I didn't want to leave you with nothing.  I wanted to thank you all for your support of my store and blog.  I have some new ideas and ventures starting up in July that I hope will be exciting.  I will be offering some online training later this summer along with some more Facebook Live videos about classroom setup.  I'm really excited to
In the meantime this free interactive book kicks off a 4-week summer thank you series of freebies.  So come back for the next 3 Sundays to grab another one.  I've rotated them among things for younger and older students, or freebies like this book that can be used for any age.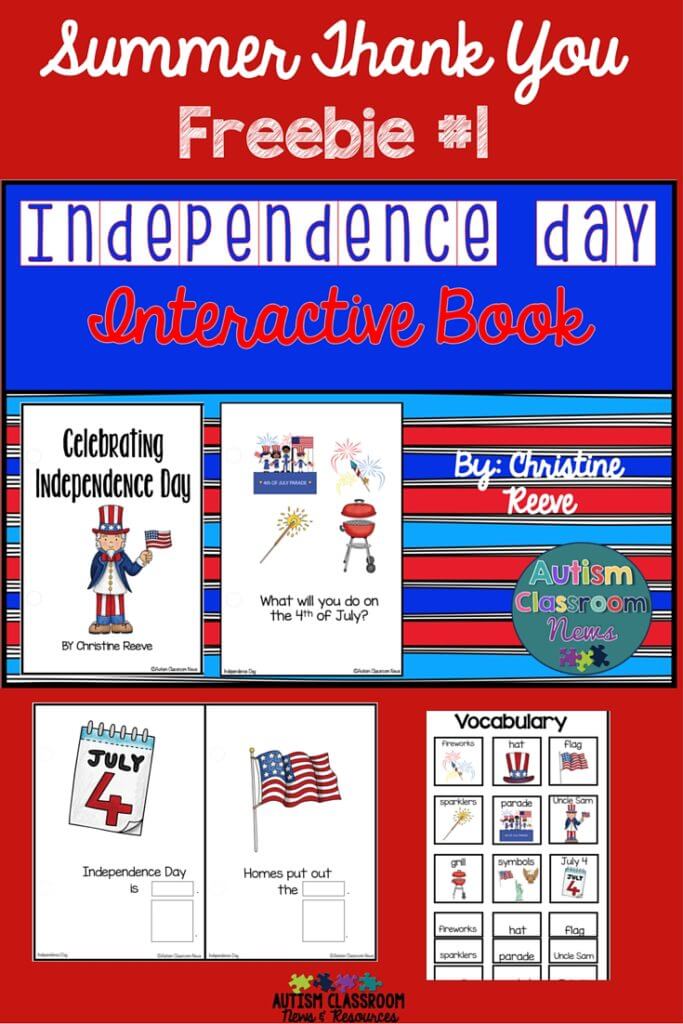 This book is just like my seasonal interactive books with words and pictures. They include visuals for students to have and insert into the books as they are read.  I also included choice board visuals to fit into the morning meeting starter kit book or story boards if you are using them.
The books have the option to find the matching or corresponding picture or the word to complete the sentence. The picture cards can be stored on an extension page that have matching pictures.  There are 2 options—one has matching pictures and the other is a blank page with no pictures so you can rearrange them.
I hope you enjoy it.  Click the picture to download the book and feel free to pin the image to share with others!